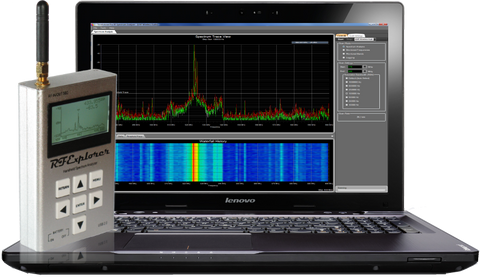 Touchstone Pro For Windows-- RF Spectrum Analyzer Software For RF Explorer
Touchstone-Pro software turns data collected from RF Explorer spectrum analyzers into highly graphical charts and displays, enabling users to more readily visualize the RF environment, monitor RF signals, troubleshoot RF issues, and detect sources of RF interference.
Touchstone Pro runs natively on Windows 10 with .NET Framework 4.7.2 (or higher). Each license key that you purchase is valid for installing the software on a single machine.
Features:
Simulation mode
Profiles (selectable frequency ranges)
Adjustable Resolution Bandwidth (RBW)
Save Traces in CSV Format
Data Logging in CSV Format
Create PDF reports
Monitored Frequencies Mode
Monitored Bands Mode
Compare Two Traces
Show Reference Trace When Scanning
5 diagnostic charts
For evaluation purposes feel free to download the software application. Without the RF Explorer device the software runs in a fully functional 'Demo mode' using simulated data.
System Requirements:
Operating System: Microsoft Windows 10 with .NET Framework 4.7.2 (or higher), or Mac OS X Virtual Machine (e.g. Parallels running Windows)
RF Explorer Handheld Spectrum Analyzer
Internet Connection: For activating the license key